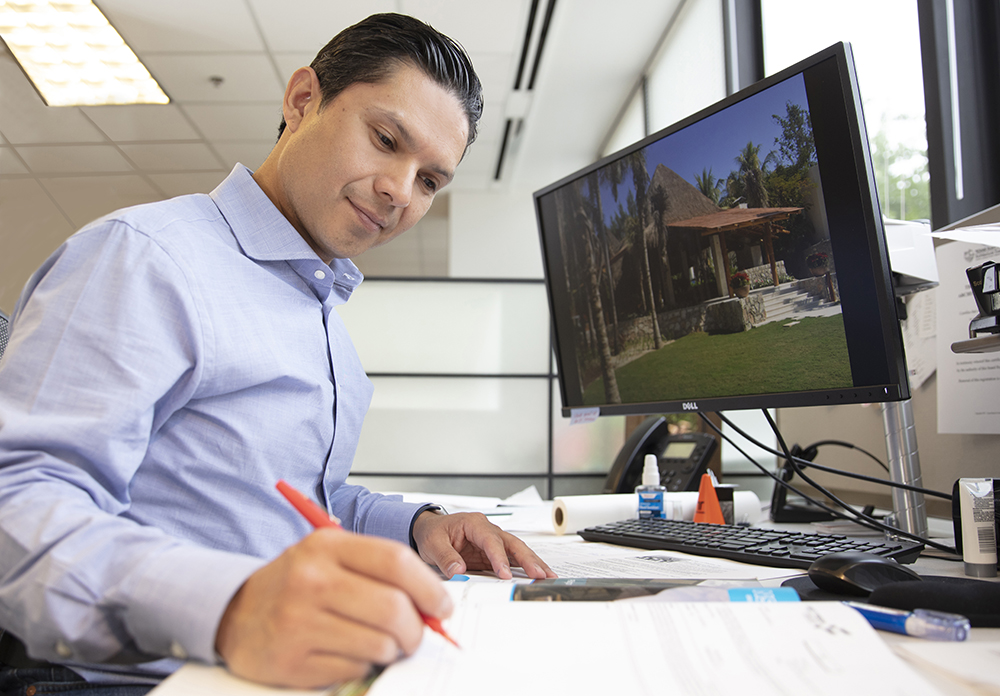 Rob Lara | AIA, NCARB
Principal / Senior Designer
Rob's tenure with three began in 2002—four years after his graduation from Texas Tech University with a master's degree in architecture. Establishing himself as a leader through his hard work, creative designs and attention to detail, Rob advanced his career within the firm and today, he serves as a Principal and Senior Design. He enjoys the collaborative design process at three: how it begins by involving all the key players and ends up reflecting a unique, unified vision. What's most rewarding for Rob is the challenge of first listening to the client's needs and wants, and then finding the right, tailored design solutions that bring the client's vision to life. To that end, he says he doesn't have a favorite project, but likes all the projects he's worked on equally. His resume includes boutique resorts on Mexico's Mayakoba coastline, luxury urban hotels and senior living communities.
If he wasn't an architect, Rob says he would be a dare devil like Evil Knievel, his childhood superhero. In his down time, he enjoys relaxing with his wife and daughter, tending the chickens, and cycling around Dallas.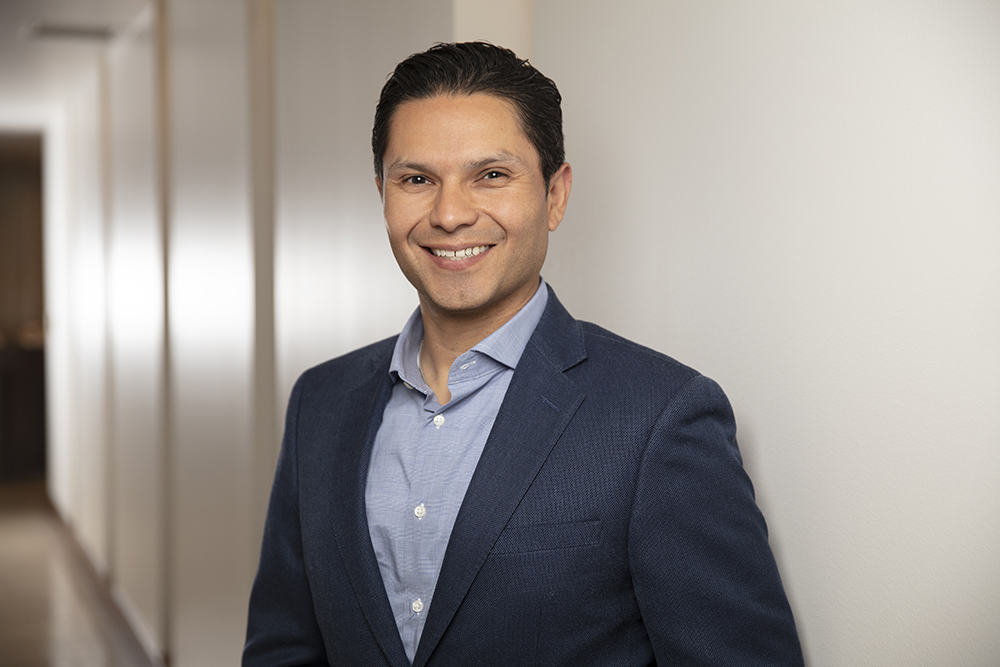 Rob Lara | AIA, NCARB
Principal / Senior Designer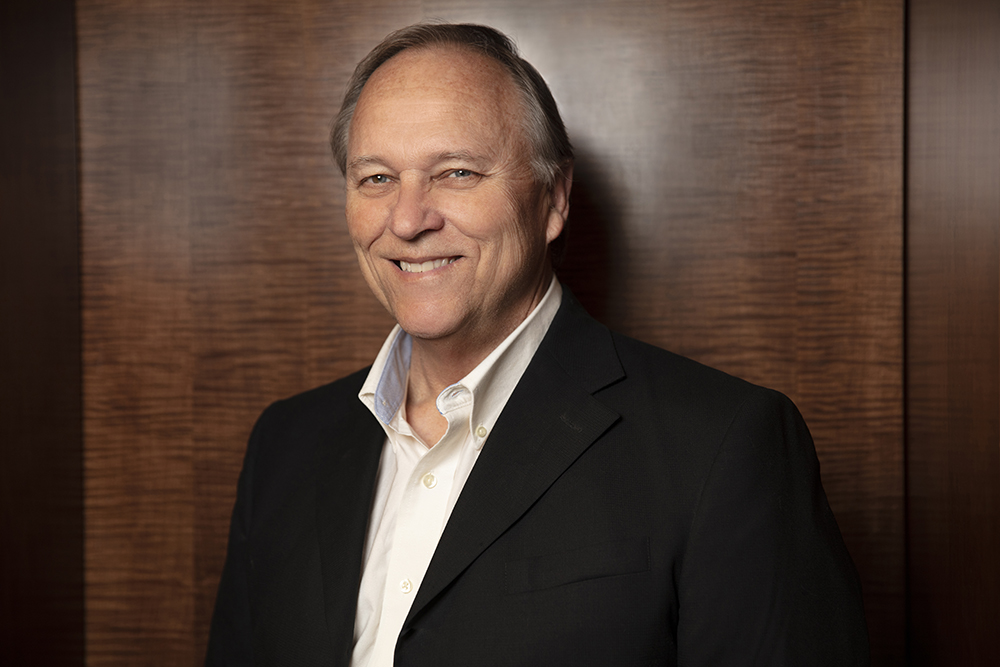 BOB HENDRICKS
Associate / Project Manager
An Associate of three, Bob joined the firm in 2014 with an extensive background in project management and a master's degree in architecture from Texas A&M University. His experience includes education facilities, multi-family, single-family, restaurants, baseball stadiums, airports, and shopping malls, to name a few. Functioning in the role of Project Manager at three, Bob has had the opportunity to add senior living to his project types. He values teamwork and enjoys the production coordination and construction process of project management, particularly the coordination of and collaboration with various consultants throughout the process. Bob also serves as a mentor in the firm, taking every opportunity to train the staff in regulations, codes and detailing, so that everyone is equipped to work efficiently and effectively.
A family man, Bob spends his free time hanging out with family at his sons' softball games, volunteering with his local church ministry and developing his ever-growing, general Handyman talents by tackling home construction projects. Having done remodeling construction in every home he has owned, he lives by the motto, "Nothing is ever as bad as it may seem."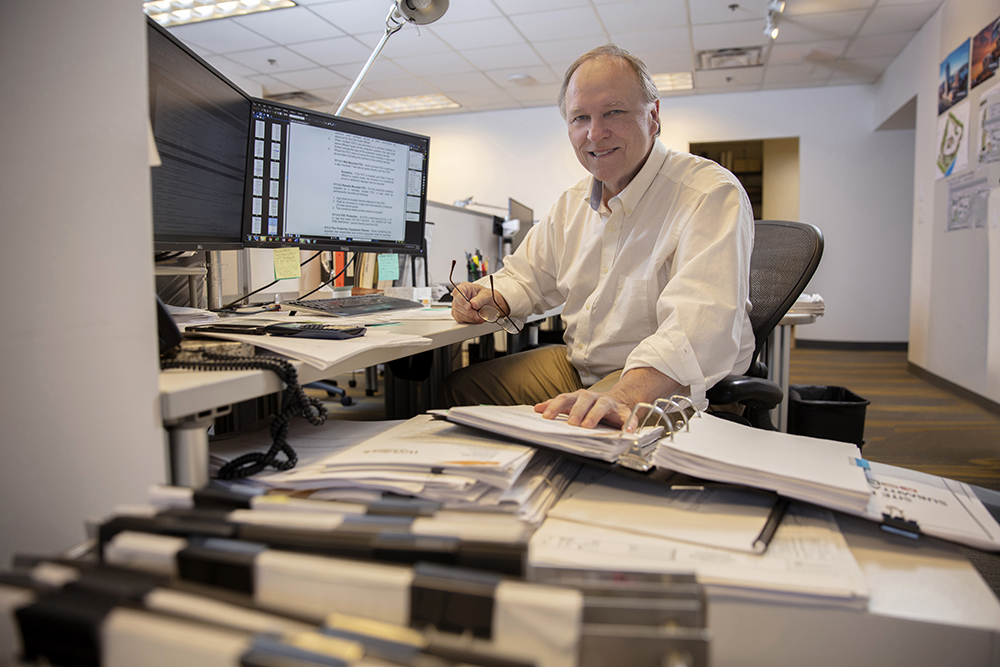 Bob Hendricks
Associate / Project Manager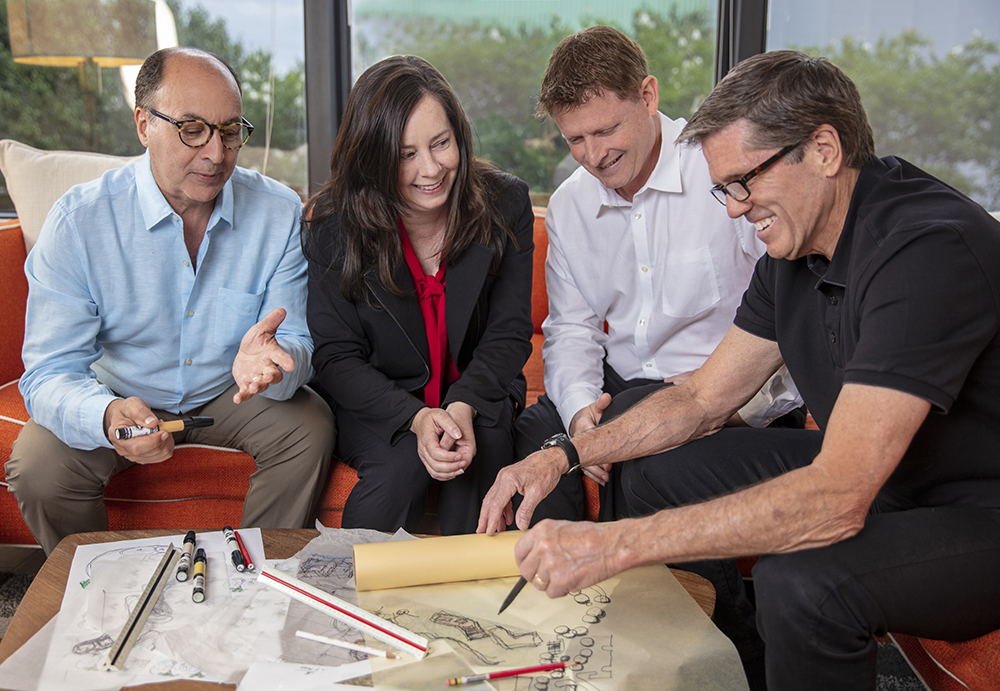 Christine Cook | NCARB
Senior Associate / Project Manager
Christine earned her master's degree in architecture from Texas A&M University (proud Aggie!) and is on her second tour of duty at three. She first joined the firm for 11 years in 1998, before pursuing a different avenue in architecture for a few years, then returned to three in 2012. Now a Senior Associate and Project Manager, Christine is passionate about mentoring the next generation of architects and spearheads the firm's internal education committee: 3.edu. She also partners with Texas A&M and serves as a valuable resource to students studying senior living design. As a Project Manager, Christine is known for her attention to detail, organization and wealth of knowledge about state licensure, FHA (Fair Housing Act) and International Building codes. She's driven by the desire to create unique, interesting experiences and spaces for the users that reflect their interests and values.
Christine can be found most weekends rink side at a hockey game, as both her children play competitive hockey, and she credits her passion for community involvement to her days as a Girl Scout leader. But mostly she loves getting out of Dallas and traveling with her family. Topping her current bucket list of places to visit is Cinque Terre, Italy.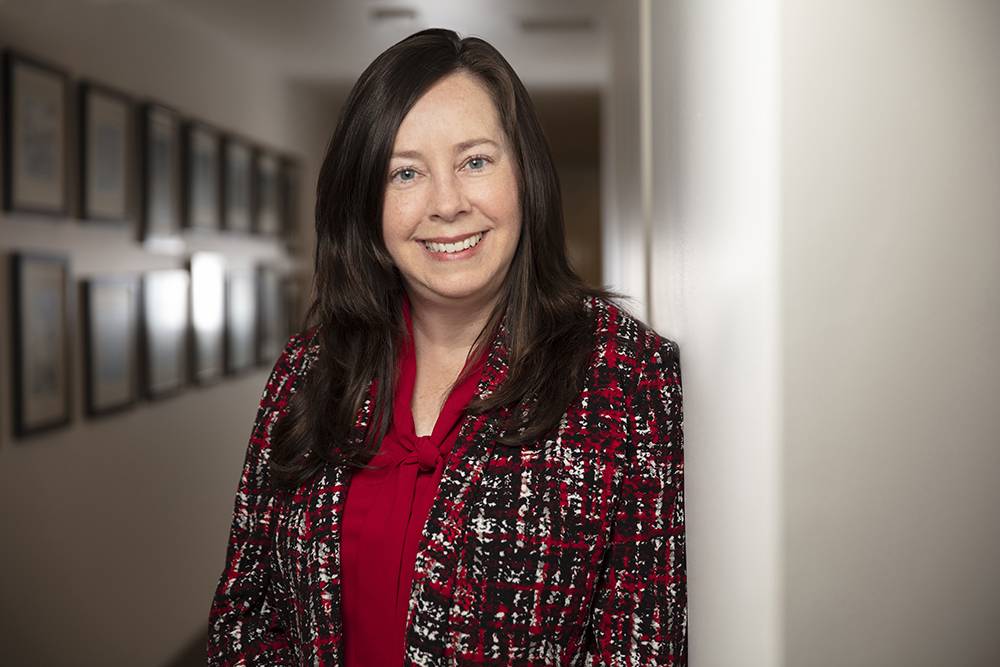 Christine Cook | NCARB
Senior Associate / Project Manager
At three, our lives need to make a difference.
A fun and collaborative spirit permeates the office fostering new ideas and better design solutions.
PRINCIPLED & FOCUSED | DELIGHT IN THE PROCESS
INFORMALLY CREATIVE | HUMBLE & TRANSPARENT | RELAXED WITH WORK/LIFE BALANCE
SERVANT LEADERSHIP | RELATIONSHIP-ORIENTED | THOUGHTFUL & GENEROUS
three is a great place to work, learn, and grow within the profession of architecture. We seek talented individuals with a positive, uplifting spirit and a great work ethic who enjoy being part of a team. Please contact Lauren Koerner at 214.559.4080 or lkoerner@threearch.com to apply.